Among the finer things in life
For more than 70 years, locally-owned Stewart's Jewelers in St Marys, PA
has been your source for fine jewelry.
When you need something for someone special
come to us and one of our caring, knowledgeable staff members
will help you find what you're looking for,
even if you're not quite sure what that is.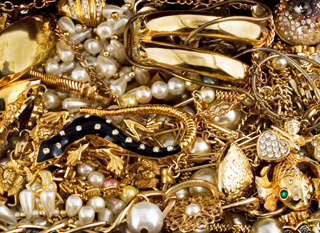 Our store offers:
Contact us today
    To learn more about our selection of jewelry and gifts in St Marys, PA, as well as repair and engraving services, call insured and bonded Stewart's Jewelers today. We look forward to helping you pick out the perfect piece for your loved one. 
      Accessorize your new outfit or find an heirloom piece at Stewart's Jewelers in St Marys, PA. We offer warranties and guarantees for the jewelry and gifts we sell. Take advantage of our layaway program with your purchase, or pay by cash, check, or credit card. We also offer jewelry repairs, and do metal engraving.
Visit the store today
     For the best information about our current inventory of gifts and jewelry, visit our store at our convenient downtown location in St Marys, PA. Our staff looks forward to showing you the delightful collection of pieces Stewart's Jewelers currently has available.